Meet Our Oxon Hill Doctors
Robert S. Dayse, DDS, MBA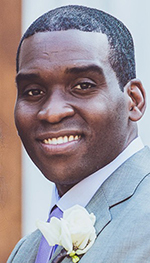 Being a dentist has changed my life. I have met so many great people through my practice, and developed lasting, wonderful friendships with them. It's also how I met the love of my life, my wife. So many great things have come to me directly and indirectly as a result of my career. These are debts I can never repay, but I do my best to give back to my patients, staff, family, and friends. Dr. Robert Dayse
Education and Professional Memberships
Dr. Dayse's Doctorate of Dental Surgery was awarded by Howard University College of Dentistry. Each year he takes many hours of continuing education, to improve his skills and expand the services he's able to provide his patients. Dr. Dayse has completed courses in pathology, trauma, implants, jaw surgery, and dento-alveolar practices.
Dr. Dayse is an active member of the American Association of Oral and Maxillofacial Surgeons and the DC Oral Surgery Society. He's also on the faculty at Howard University Hospital and has worked with the Life Surgeons for Smiles organization.
Personal Life
A native of Charleston, SC, Dr. Dayse has called Maryland home since 2007. He and his wife Jaclynn have one son, Robert "Alex" and a puppy, Blue Dayse. When he's not working, chances are Dr. Dayse is spending time with family and friends. He's active in his church and feels strongly about making the world better for those around him.
Arshdeep Ruby Chhina, DDS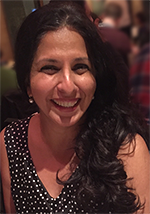 My profession means helping people live a better life. I enjoy getting to know people and hearing about their lives and interests. Caring for a diverse group of patients, of different ages and backgrounds, means I am constantly learning, about the world and myself. I love helping people, whether I'm removing dental pain or making their smile even more beautiful, I'm making their life better. Having a patient smile and thank me at the end of a visit means everything to me. Dr. Arshdeep Ruby Chhina
Education and Professional Memberships
Dr. Chhina started her dental career in India. When she moved to the United States, she attended the University of Detroit Mercy, where she received her Doctorate of Dental Surgery. Since graduation, Dr. Chhina has completed multiple continuing education courses. She's studied periodontics, Invisalign®, and treatment planning, in addition to many other topics. By constantly learning, Dr. Chhina is able to provide her patients with the best care available.
Dr. Chhina is an active member of the American Dental Association and the Maryland Dental Association. She also volunteers with many community programs, including with the Virginia Health Department.
Personal Life
Born in Punjab, India, Dr. Chhina lived throughout the country before moving to the U.S. She now lives in Northern Virginia, with her spouse and their beautiful son. Dr. Chhina loves being with her son; when she's not working the two are often found at the park or lake, trekking or fishing. A nurturer, Dr. Chhina loves taking care of her child and loves being a mother.
Grace Yoon, DDS
Picture and Bio soon to come
Education and Professional Memberships
Personal Life