Meet Our Oxon Hill Doctors
Robert S. Dayse, DDS, MBA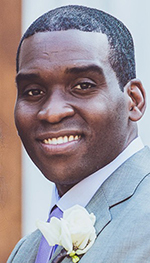 Being a dentist has changed my life. I have met so many great people through my practice, and developed lasting, wonderful friendships with them. It's also how I met the love of my life, my wife. So many great things have come to me directly and indirectly as a result of my career. These are debts I can never repay, but I do my best to give back to my patients, staff, family, and friends. Dr. Robert Dayse
Education and Professional Memberships
Dr. Dayse's Doctorate of Dental Surgery was awarded by Howard University College of Dentistry. Each year he takes many hours of continuing education, to improve his skills and expand the services he's able to provide his patients. Dr. Dayse has completed courses in pathology, trauma, implants, jaw surgery, and dento-alveolar practices.
Dr. Dayse is an active member of the American Association of Oral and Maxillofacial Surgeons and the DC Oral Surgery Society. He's also on the faculty at Howard University Hospital and has worked with the Life Surgeons for Smiles organization.
Personal Life
A native of Charleston, SC, Dr. Dayse has called Maryland home since 2007. He and his wife Jaclynn have four sons, Robert "Alex", Michael "Gabe", Matthew and Myles and a puppy, Blue Dayse. When he's not working, chances are Dr. Dayse is spending time with family and friends. He's active in his church and feels strongly about making the world better for those around him.
Akendra Johnson, DDS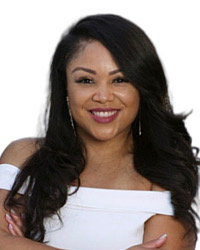 Education and Professional Memberships
Dr. Akendra Johnson was born and raised in Statham, Georgia. She received her bachelors of Science Degree in Biology from Savannah State University in Savannah, Georgia. Dr. Johnson went on to attend Howard University College of Dentistry and earned her Doctor of Dental Surgery in 2020. She is a member of American Dental Association, Southern Maryland Dental Society, and the Academy of General Dentistry. Dr. Johnson has a passion for giving back to the community and currently serves as the Director of Programs for a 501c3 non-profit, Glory World International Ministry, Inc. Dr. Johnson has been a member of Delta Sigma Theta Sorority Inc since 2012.
Dr. Johnson is committed to continued education in the field of dentistry to provide first class service to her patients. Dr. Johnson enjoys interacting with the community and her patients, educating them on the importance of dental health through various outreach programs and initiatives.
Personal Life
When Dr. Johnson is not working, she is an avid reader, enjoys traveling, cooking, and spending time with her family and friends.
Andrew Martin, DDS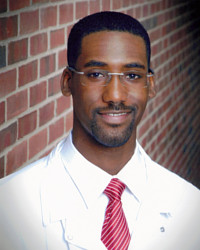 Education and Professional Memberships
Dr. Andrew Martin is a graduate of the University Of Maryland School Of Dentistry where he was awarded his Doctorate of Dental Surgery in 2013. He serves as a board member of the Maryland Academy of General Dentistry. He takes many hours in continuing education per year to stay current with the evolving field of dentistry and is currently working towards completing his Fellowship with the Academy of General Dentistry (FAGD). He is also affiliated with the American Dental Association. Since matriculating in 2013, Dr. Martin has an affinity for providing access to dental care for children and adults in DC as well as Maryland. He has participated in Mission of Mercy events as well as Hope Clinic events. Prior to moving to Maryland, He completed his undergraduate study at the University of Florida obtaining his Bachelors of Science in Microbiology in 2009.
Personal Life
Dr. Martin was born and raised in Plantation, Florida. Being a Florida native, he loves going to the beach. During his free time he likes to read, play golf, grill/cook and spend time with friends and family. He met his wife Vanessa in Baltimore, Maryland. They have a son, Noah, and a dog, Luna.